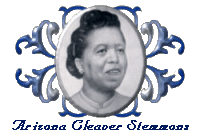 Zeta Phi Beta Sorority was founded on the simple belief that sorority elitism and socializing should not overshadow the real mission for progressive organizations - to address societal mores, ills, prejudices, poverty, and health concerns of the day. Founded January 16, 1920, Zeta began as an idea conceived by five coeds at Howard University in Washington D.C.: Arizona Cleaver, Myrtle Tyler, Viola Tyler, Fannie Pettie and Pearl Neal. These five women, also known as our Five Pearls, dared to depart from the traditional coalitions for black women and sought to establish a new organization predicated on the precepts of Scholarship, Service, Sisterly Love and Finer Womanhood. read more...
The Southern Region traces its origins to 1929 when Roberta F. Bell was elected as the National First Anti-Basileus. Between 1937 and 1943, the Southern Region grew into the largest region in the sorority. It still bears the name it was given during these years, "The Mighty Southern Region", because it was so strong and gave such excellent leadership to the national body. Many of the projects undertaken by the Southern Region were adopted by the national body, and the national body has grown with many of the ideas initiated in the Southern Region.
.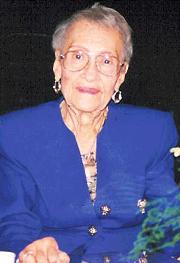 Lullelia Walker Harrison
January 24, 1913 - October 11, 2008
Houston, Texas, 12th Int'l President
Isabel Morgan Herson
Baton Rouge, Louisiana, 16th Int'l President

Dr. Barbara West Carpenter
Baton Rouge, Louisiana, 21st Int'l President
Mary Breaux Wright
24th International President

Phi Psi Zeta Chapter
Under the direction of then Regional Director - Mary B. Wright and West Texas State Director - Crystal Bennett, Phi Psi Zeta graduate chapter was chartered May 4, 2008 in Lewisville, TX. The nineteen charter members of this chapter demonstrated their determination to continue the growth of Zeta Phi Beta Sorority, Inc. and its involvement in communities throughout the Dallas/Fort Worth Metroplex.
---
---
Phi Beta Sigma Fraternity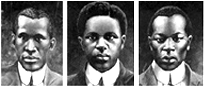 Phi Beta Sigma Fraternity, Inc. was founded at Howard University in Washington, D.C., January 9, 1914, by three young African-American male students. The founders, Honorable A. Langston Taylor, Honorable Leonard F. Morse, and Honorable Charles I. Brown, wanted to organize a Greek letter fraternity that would truly exemplify the ideals of brotherhood, scholarship, and service. read more...